Heii On-Call
A spartan approach to on-call rotations, alerting, and escalation.
Rotation management
Add your engineers and define your on-call rotations. Our system will schedule shifts in the future according to your rotation. Future scheduled shifts are easy to reassign, move, or remove as reality wreaks havoc on your plans.
Service ownership
Define which rotation is responsible for which parts of your infrastructure. Start with one team and add more later as your company grows.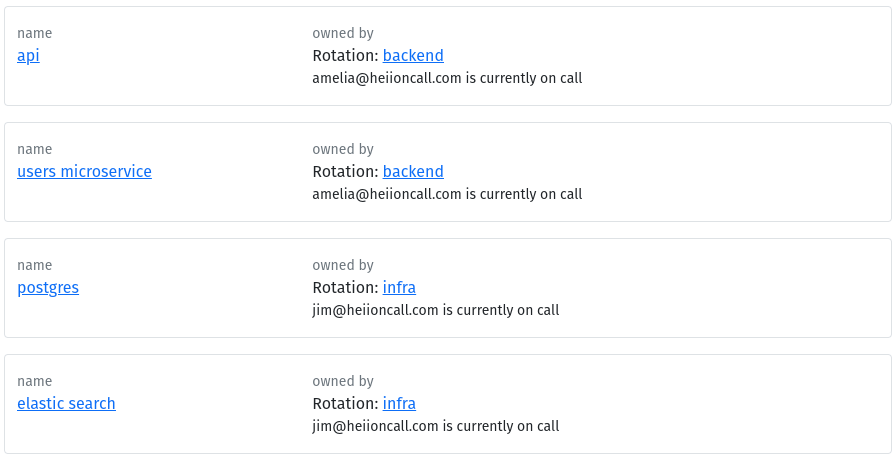 Triggers and alerts
Set what to alert on when. Choose from multiple types of customizable triggers. Heii On-Call will alert the currently on-call individual for the service that is on fire.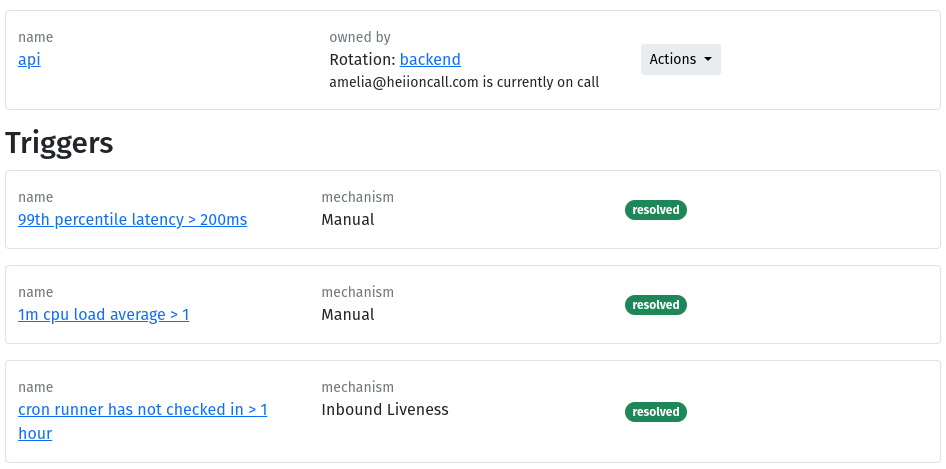 Mobile app alerts
Receive time-sensitive notifications through our lightweight iOS and Android apps. Keep production alerts from getting lost in the noise.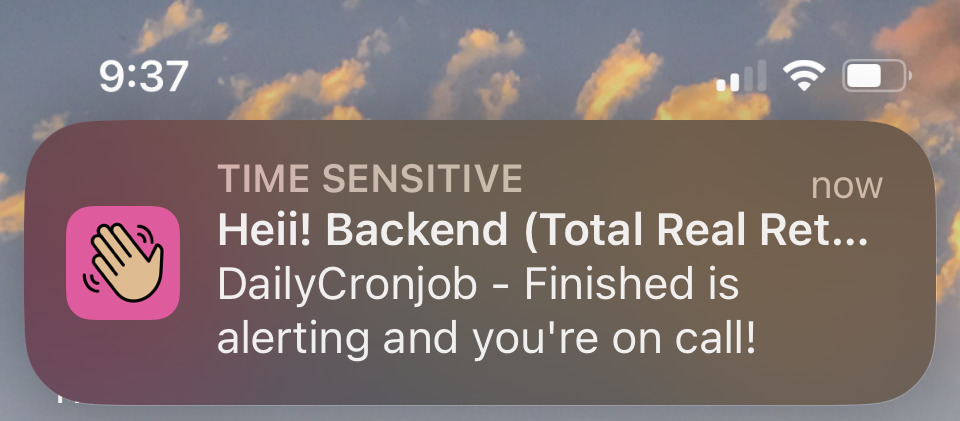 Trivial integration
No bulky libraries or custom binaries to install. Integrate using good old HTTPS. Read the docs.
Trial
Free
All the features
1 user (you)
Full
All the features
Unlimited users